JagLax News and Updates: Catch up on all the latest events and information for Bloomington Jefferson Boys Lacrosse.
WE ARE PREPARING FOR THE 2024 SEASON
Jefferson Boys Lacrosse Fall PAC Presentation
The presentation from the fall 2023 Parent, Athlete, Coach (PAC) meeting can be viewed here.
Lacrosse Officiating for Youth Games
Games will start in early June. HS players can start officiating as soon as their season ends. There are youth tournaments every weekend in June and July excluding the weekend of Independence Day.
Jaguars in the Press
Sun Current recently published this article.
Tickets
Ticket information can be found here.
Third Jersey Reveal
Thank you to our Man-Up donors for providing our varsity team with new home, away, and alternate jerseys this season!! If you have not yet donated, we are still accepting donations here.
Volunteers Needed
The Jefferson Boys Lacrosse Booster Club needs help from members to plan and to execute programming. Please review and sign up here: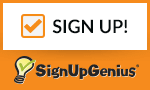 Curious about Jefferson Lacrosse?
Are you a student at Jefferson who is interested in playing lacrosse this school year? If you did not play for Jefferson last year, we would love to hear from you! Please fill out this survey and we will get in touch with you. Thanks! Note: If you are looking for information for the girls lacrosse team, please reach out to the Jefferson Girls Lacrosse Booster Club by emailing jhsglpresident@gmail.com.